F1B Goldendoodle Dads
Charlie was the larger of our F1 Goldendoodle dads.  Being an F1 Goldendoodle meant that he was a first generation Goldendoodle and had a Golden Retriever and a Standard Poodle parent.  Charlie was with us from the time he was a baby until he left us at 15 years old. An extremely healthy, friendly and loyal pet.  Loved everybody and was awesome with children.  My inspiration in starting to breed Doodles. He is greatly missed.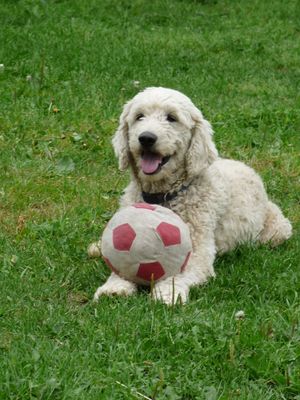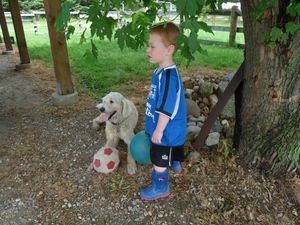 Dually is our main F1 Goldendoodle stud. (American Golden Retriever x Moyen Poodle).  Apricot and white abstract.  Dually weighs 35-40 lbs., is built and has the personality of the Golden Retriever - more bone and that lay back, easygoing temperment that we all love.  This dog is not high energy by any means.  Carrying the parti gene, Dually gives us solids, abstracts and parti F1B Goldendoodle puppies.  Pups have been on the small side and have his quiet, sensitive nature.  Way to go Dually!!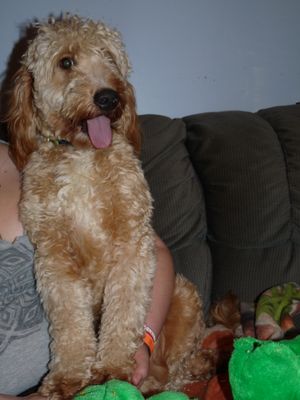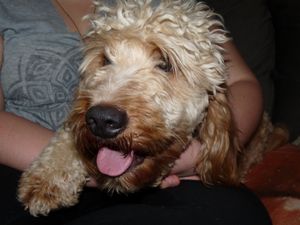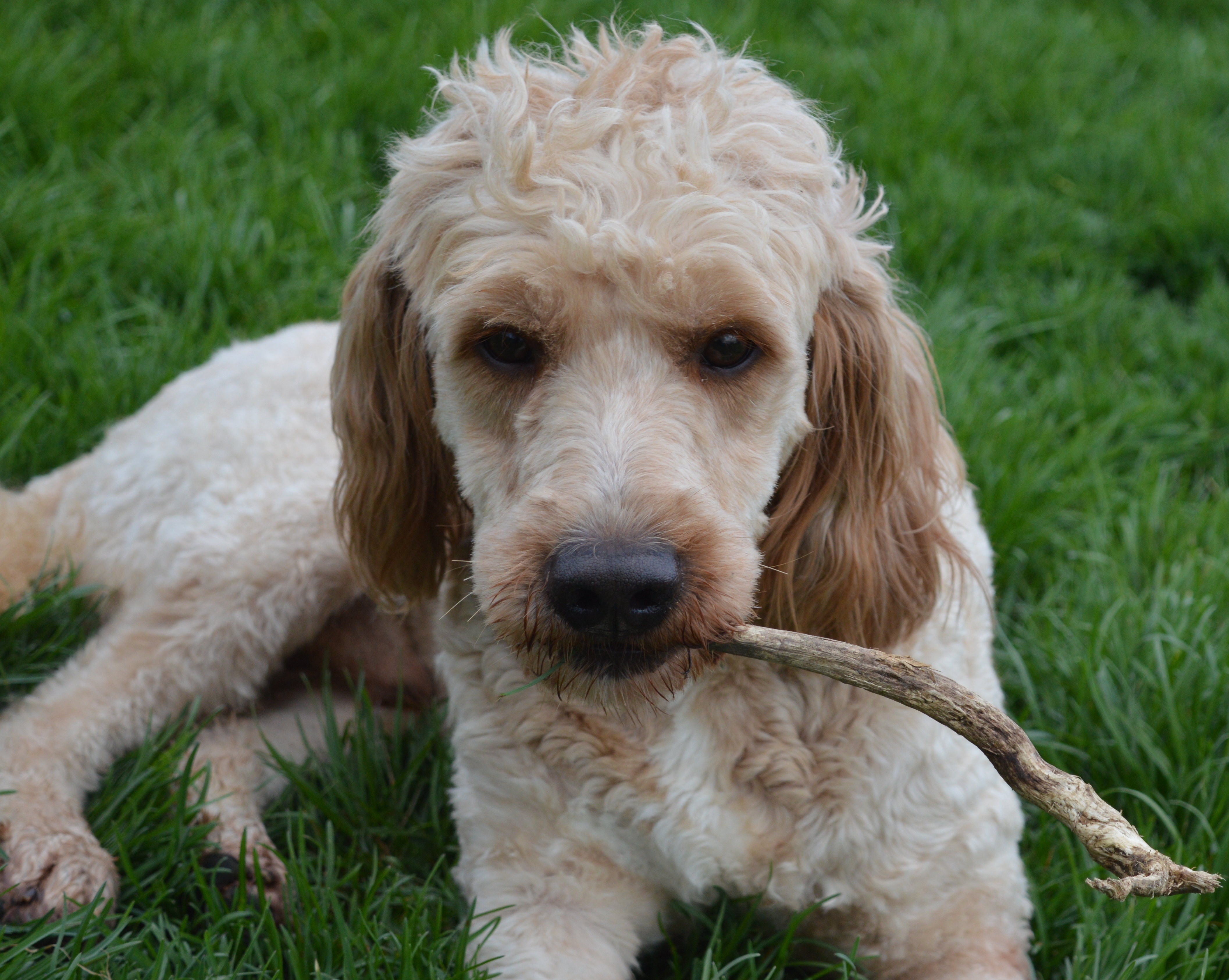 Rebel is our youngest F1 Goldendoodle dad. (English Cream Golden Retriever x Miniature Poodle) Rebel weighs 38 lbs.  A very outgoing and friendly dog who carries the parti Gene. Not yet proven.
Dually is our smallest F1 Goldendoodle.  Weighing in at 35 lbs., he is dark apricot and carries the parti gene. This allows him to give us our beautiful two-tone babies.  Dually resembles more of a Comfort Retriever with gorgeous eyes and a soft, wavy, reddish coat. He is producing awesome, miniature Goldendoodles.